Melody Bober
---
&nbsp&nbsp&nbsp&nbsp&nbspMelody Bober is our adopted composer for the 2004-2005 school year. This will commence with a recital of her music in May of 2005. I am thrilled to be able to give all students another opportunity to meet a great composer, and Melody and her music will be a highlight of the coming school year. Returning students will remember our previous "adopted composers,"- Martha Mier, Randall Hartsell, and Margaret and Chris Goldston.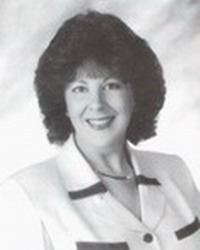 Click to see Pictures from the May 21, 2005 recital





Click to hear Melody playing a "warm-up" piece before the May 21, 2005 recital



&nbsp&nbsp&nbsp&nbsp&nbsp Piano Instructor, music teacher, composer, clinician - Melody Bober has been active in music education for over 20 years. As a composer, her goal is to create exciting and challenging pieces that are strong teaching tools to promote a lifelong love, understanding, and appreciation for music. Pedagogy, ear training, and musical expression are fundamentals of Melody's teaching, as well as fostering composition skills in her students.

&nbsp&nbsp&nbsp&nbsp&nbsp Melody graduated with highest honors from the University of Illinois (Champaign-Urbana) in music education, and later received a master's degree in piano performance. In addition to her private studio, Melody plays for church, accompanies and performs in numerous regional events, and conducts workshops across the country. She and her husband Jeff reside in Minnesota.

---
This webpage is maintained by David Barnaba
Copyright © 1995-2004 Crasheroar Computer Productions